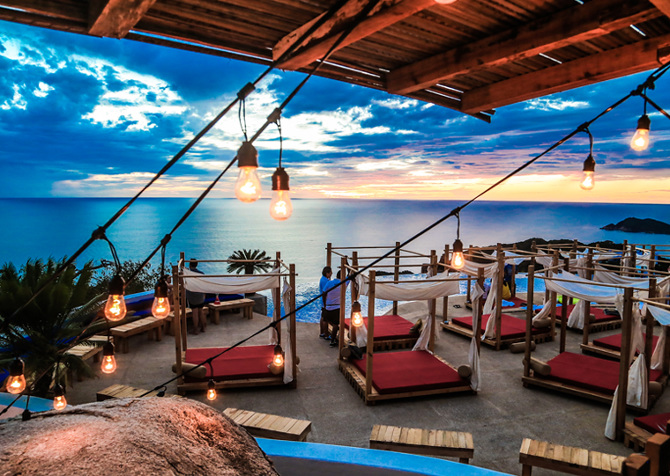 Hannah
Words wouldn't do justice to the Hannah experience. Situated on one of the most privileged locations in Acapulco, visitors get to see the sun from sunrise to sunset and a view of the port in its entirety.
Hannah opened its doors in December of 2014 and is only open during holidays and select dates. Beds that offer bottle service surround two enormous infinity pools while a variety of local and international DJ's pump out crowd pleasing sounds.
Hannah Sun Club offers a variety of food, drinks and a vibrant crowd to complement it.
Sqm: 1,555
Location: Acapulco, Guerrero, Mexico
Year: 2014
Status: Built